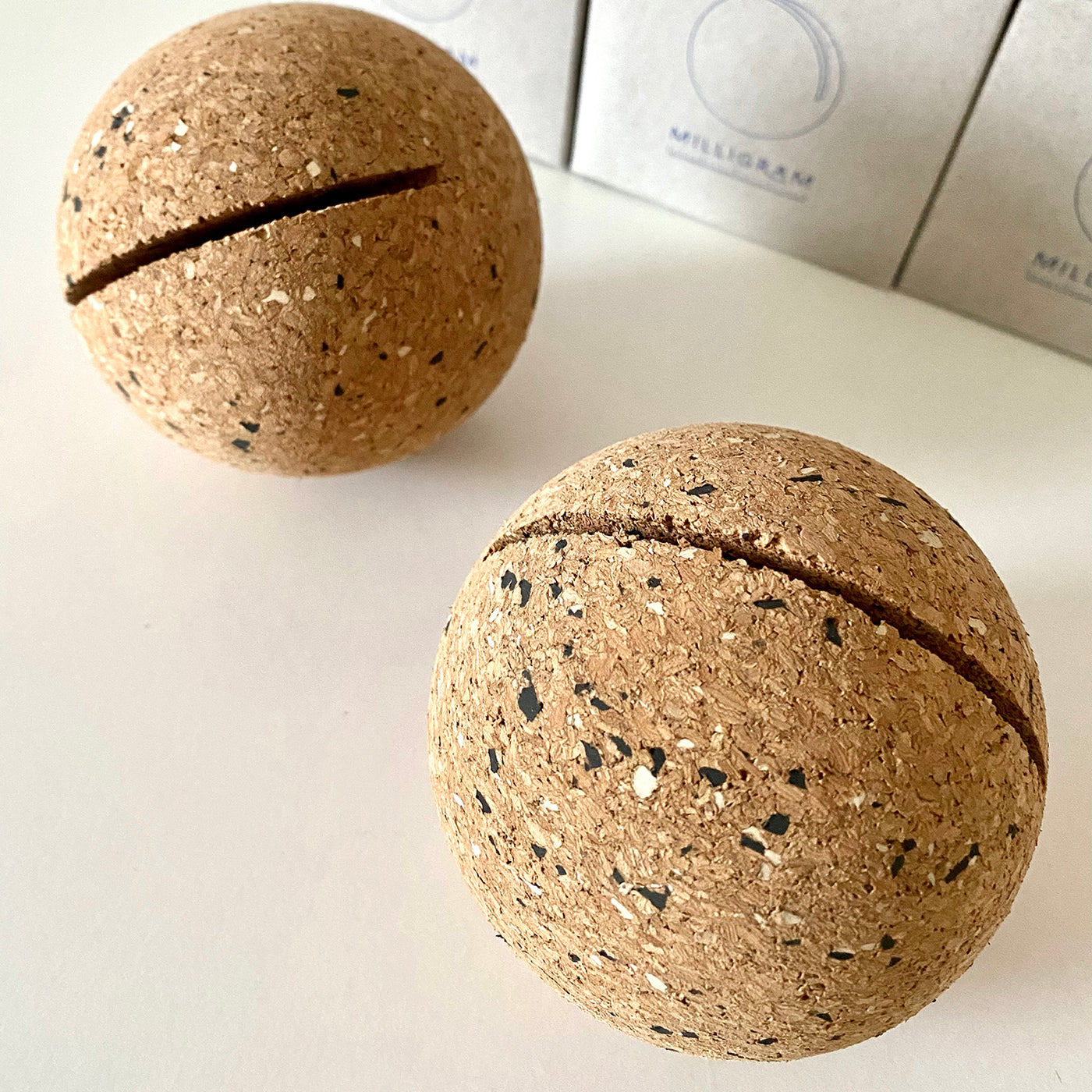 Milligram Sphere Cork Desk Shape
$12.00
STYLING PROP
Utilised to hold product description cards for artwork and other objects, these round spheres (purchased in 2017) are designed and made in Melbourne by Milligram and have had minimal use (as new).
-
Flat base with a slit across the top to hold business cards, postcards, place cards etc.
-
Come packaged in the original box..
-
Milligram's cork range is made from a natural base palette of reconstituted cork, mixed with recycled rubber to create a distinct terrazzo pattern.
-
Total of 6 available, price is per sphere.
DIMENSIONS
diameter 8 cm | height 7.5 cm | weight 0.085 kg (boxed 0.105 kg)
opening length 8 cm | width 0.3cm (3mm)